User-friendly simplicity at its best
Lower prices based on collective damages
Quick and simple to handle claims
Tillit in the press






Planned:
Protect your pet
We love our furry friends, and work really hard to create the world's best pet insurance. The cost of caring for your pet should never be a concern.

Get help quickly from local clinics with Tillit Pet Insurance.
Stay in the loop:
Adjustable prices
Get cheaper insurance by choosing a dynamic price.

Tillit will never increase the price to make more money; 80% of what we earn goes to damages.
Decreasing deductible
It pays off to be careful.

Your deductible decreases for every day without damage. After 100 damage-free days, we offer the lowest deductibles around.
Local help - green choices
We work with local service points across the country that are ready to help or repair your items as soon as possible.

We care about the environment and repair as far as possible.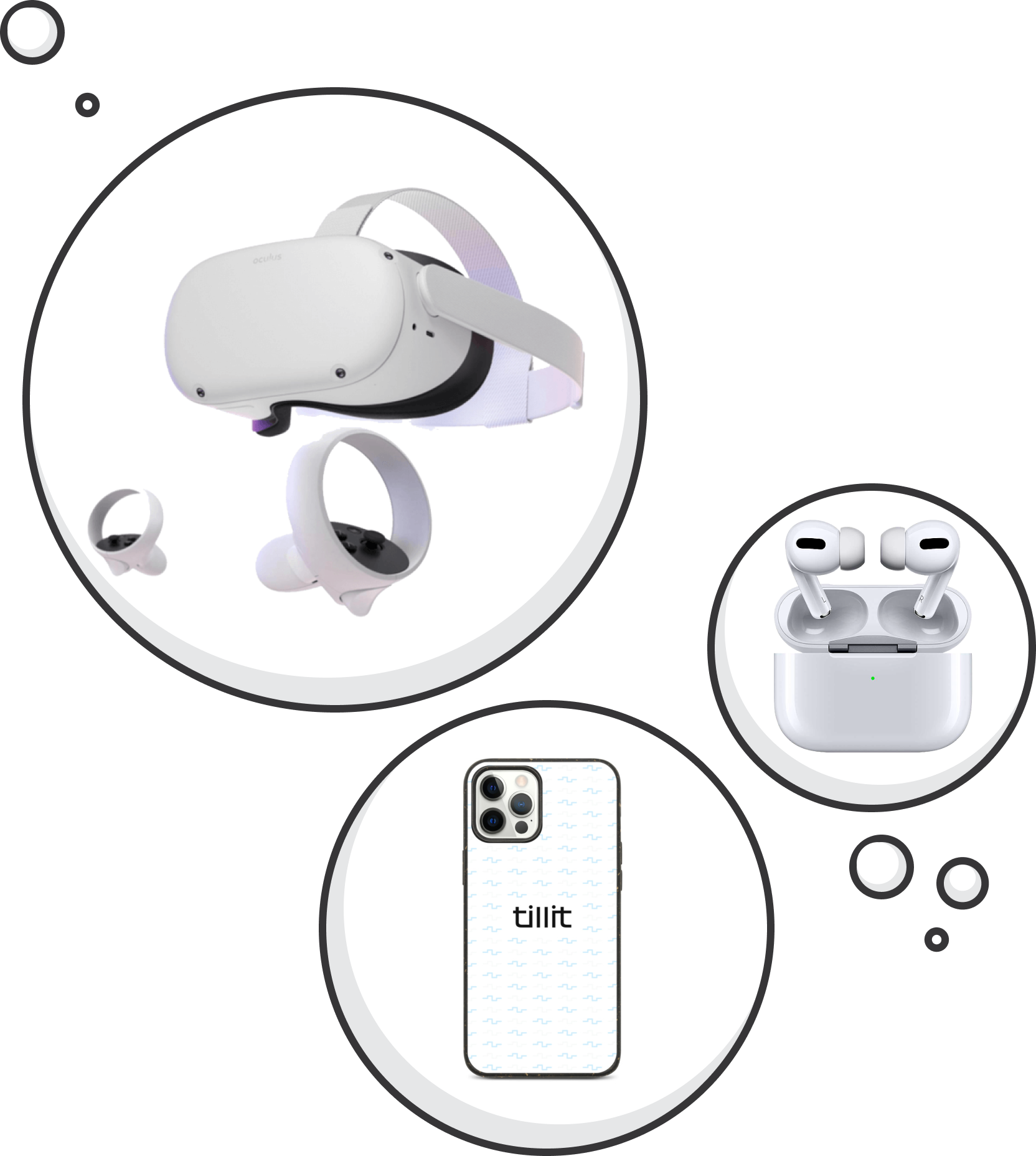 Recruit friends and get cool stuff
Help us spread the word and earn
Tillit Coins that you can use to get things like Apple AirPods, Oculus Quest 2 and Tillit-merch.

Check out the products in the app and find out how many you have to recruit to get your favorite thing!
Roadmap
Follow the products we launch and give input on what you want us to do develop!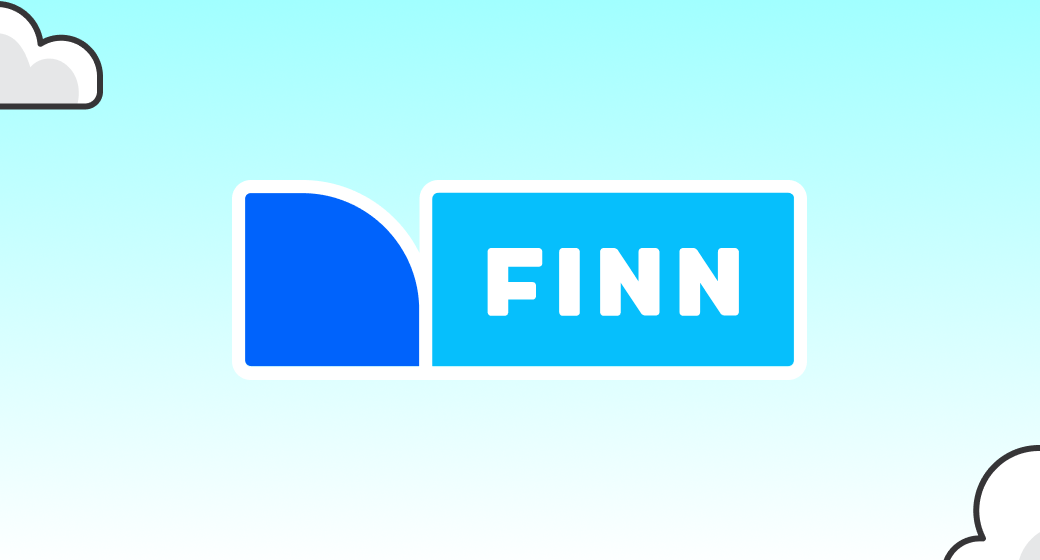 FINN Fiks Ferdig
We now offer shipping and warranty insurance when you purchase something with Fiks Ferdig.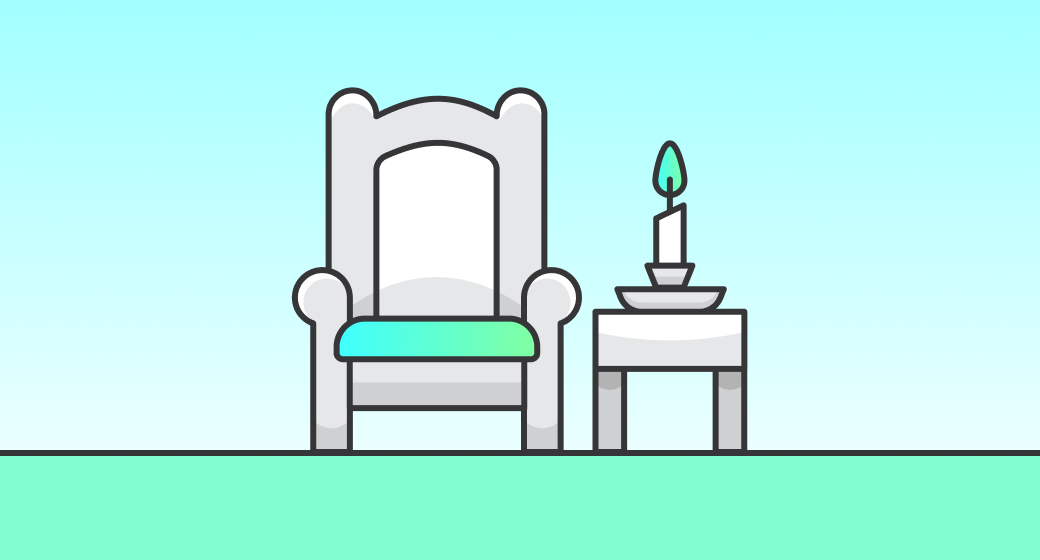 Contents Insurance
Insure your home with Tillit's Contents Insurance.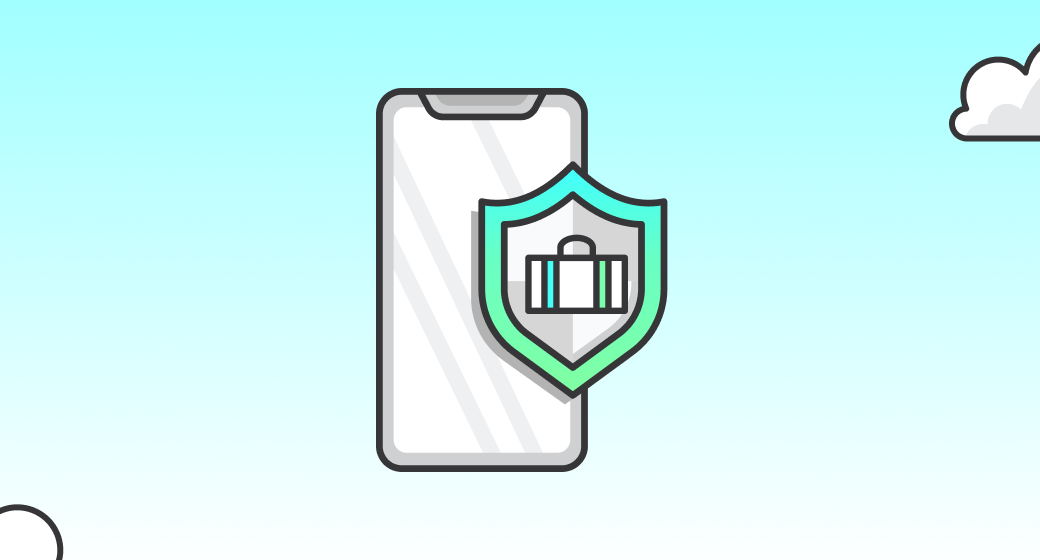 Insure your employees
Make sure your employees are always up and running with their phone by giving them Tillit Employee Insurance.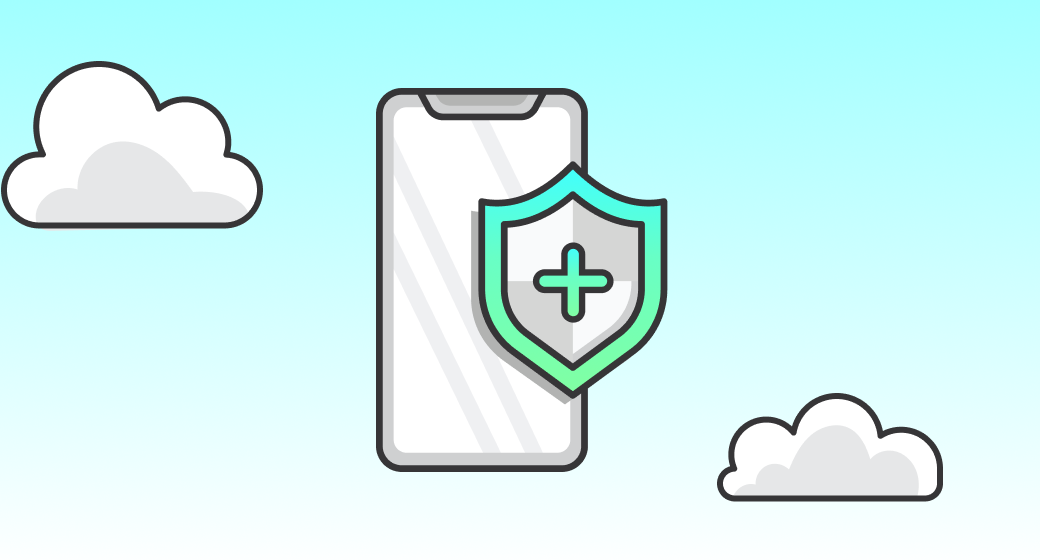 Family Insurance
Now you can insure the whole family from your phone.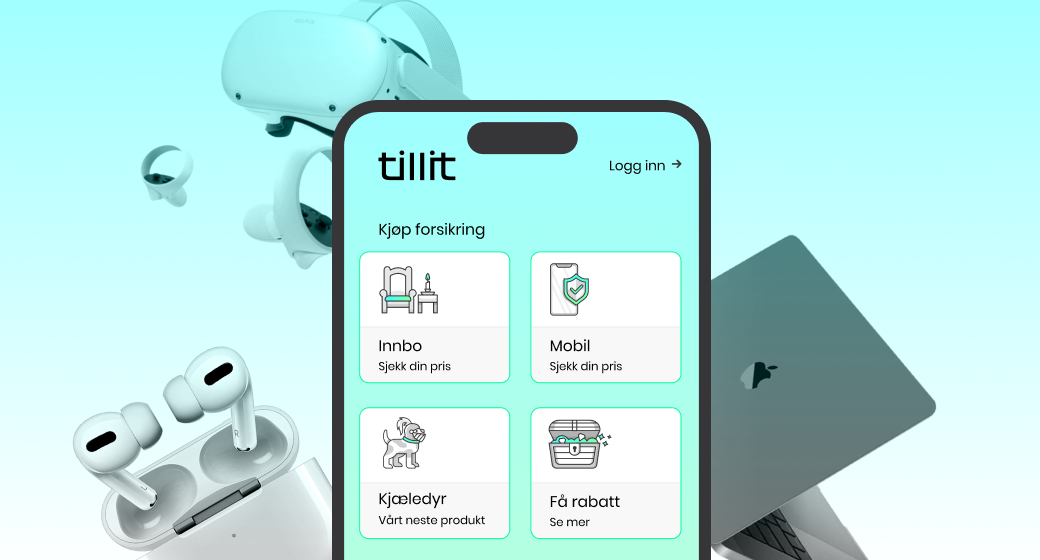 Tillit Shop
You can get many exciting products by recruiting friends to Tillit Forsikring.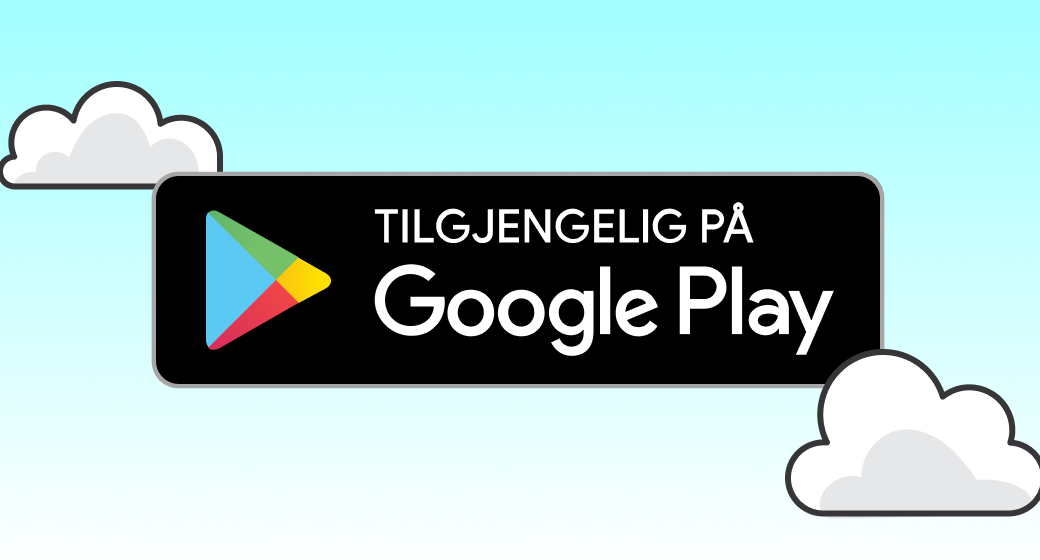 Android launch
The app is also available in Google Play Store.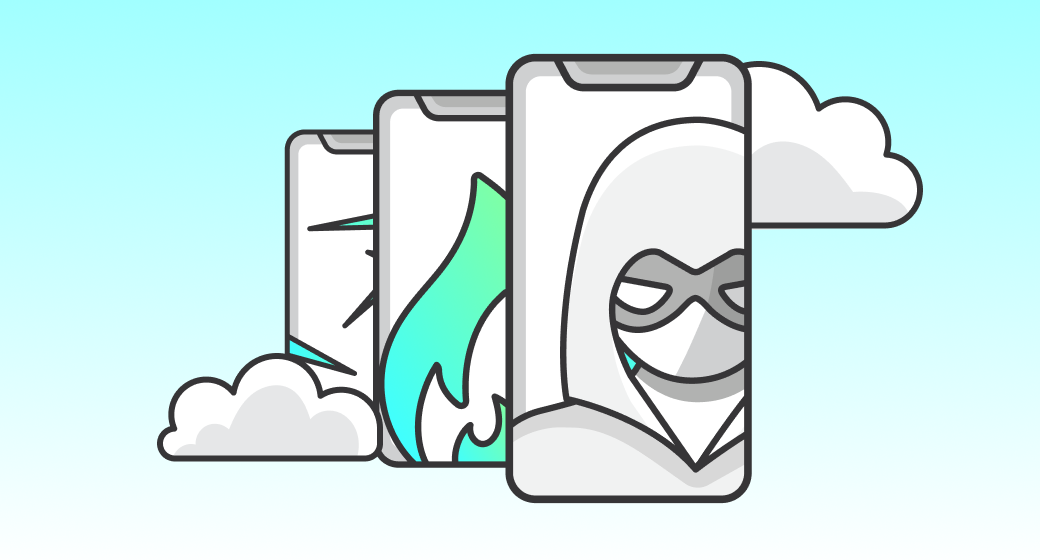 Total damage and theft
We have added the most essential coverage for accidents that can happen to your phone.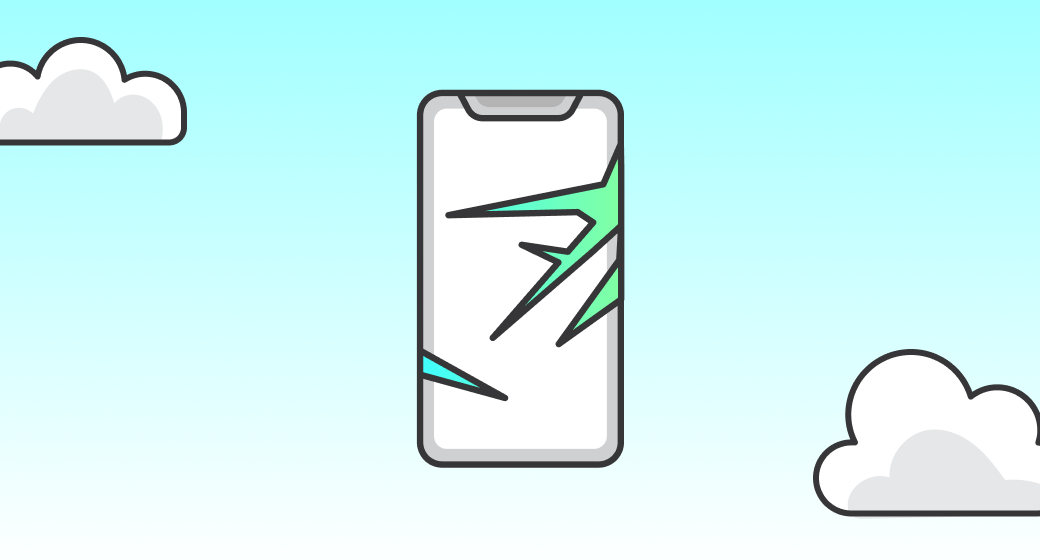 iPhone screen insurance
Our first product. You can get your iPhone repaired in an hour if you should be unlucky enough to smash the screen.
Trusted by those who know the business
Tillit has been approved and registered at Finanstilsynet and is supported by Eir as insurer, a fully licensed insurance company offering digital insurance products.